THE FACE SHOP Rice Water Bright Cleansing Cream 400ml
PKR 3,999
This Korean skincare product is a cleansing cream that removes make-up and stubborn dirt thoroughly .
It is a cream formulation consisting of Rice Water ingredients that brighten the skin's complexion.
It leaves skin soft, supple and toned.
It contains moisturizers that nourishes and softens the skin, making an ideal partner for dry to extremely dry skin.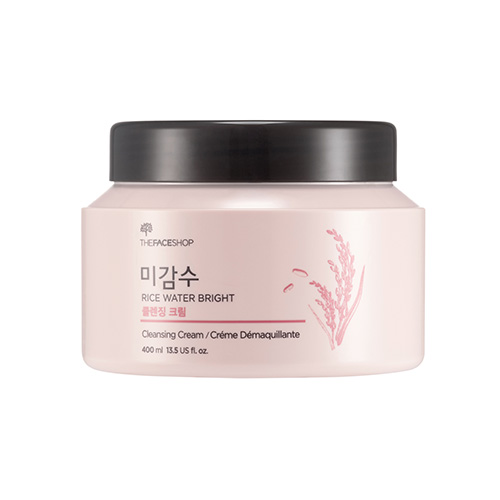 Features
From normal to dry skin type.
A soft as cream formulation.
Rice Water ingredients makes your skin bright.
How to use
1. Put moderate amount on palms and spread all over face. Massage gently.
2. When make-up floats, sweep with tissue.
3. Cleanse with foaming cleanser.
Product info.
Brand : The FACE Shop
All Skin Type
Volume : 400ml
Made in Korea